Hey everyone,
I seem to have been chasing my tail the whole week this week and it feels like I've been getting nowhere…
Have you ever found yourself asking the question, "Should I  __________ (insert your situation) right now?"… I'm sure you have… we all have!
These are the times when we're really unsure if we should take the plunge or not… should we get out of our comfort zone?… Should we go for that new job/challenge/house… 
If we don't do it, we'll never know…!
A couple of weeks ago I promised you I'd soon share some of my poetry with you…
Here's a poem I wrote in 1999 about a guy who was scared to get out of his comfort zone… once he did, he felt he lost his identity…
The poem's called "I"…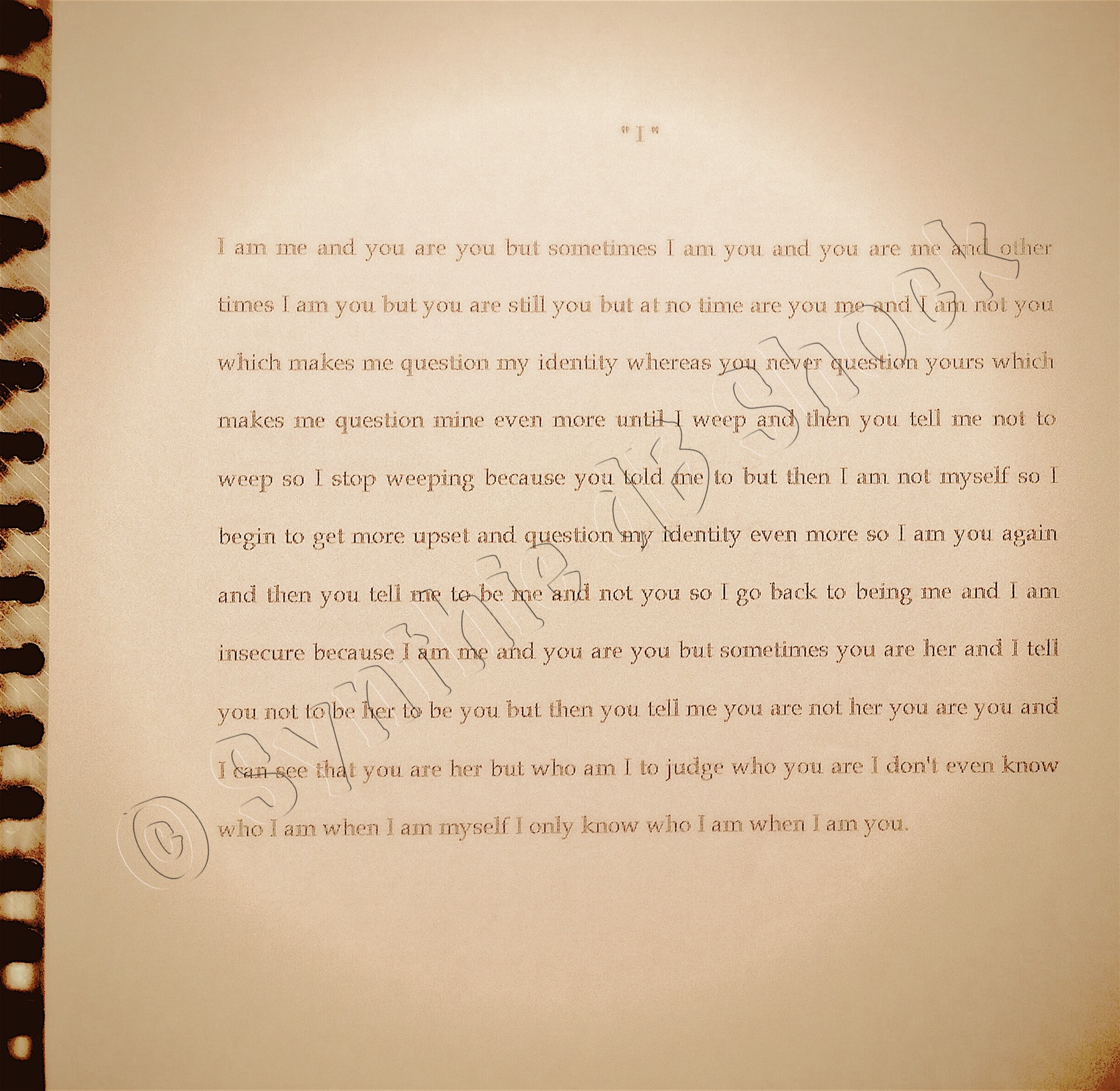 Enjoy and have a gr8 week ahead!
Love and decibels,